Yoast SEO
Yoast SEO 16.5: New Social Appearance Templates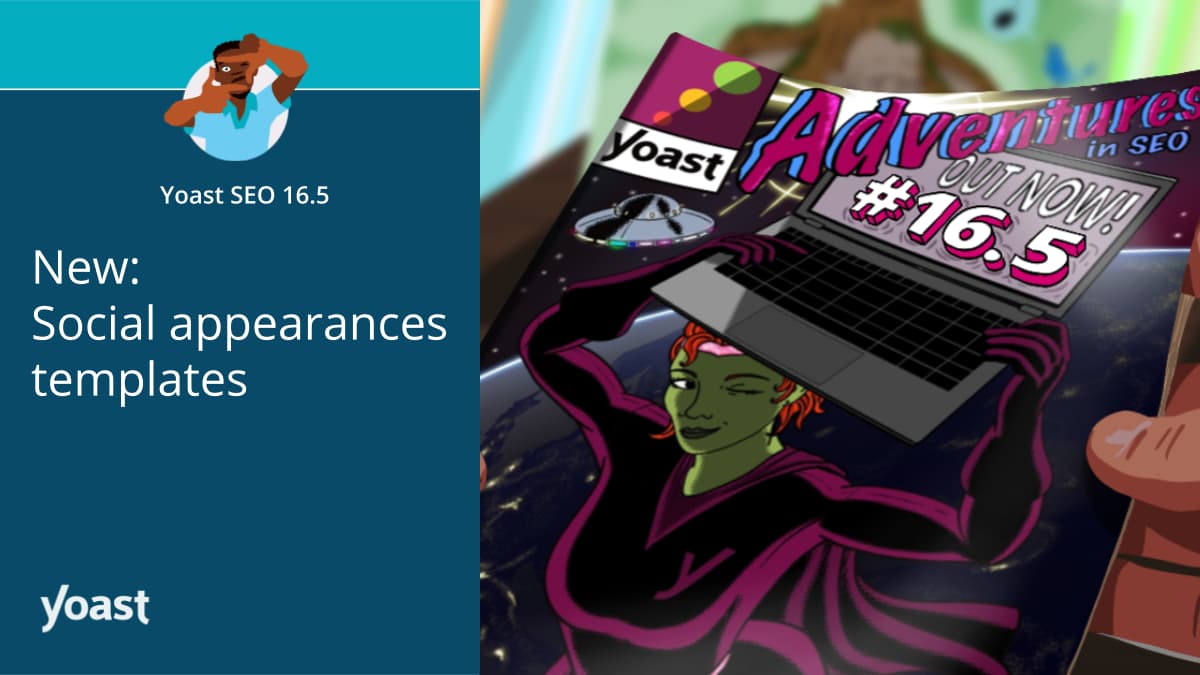 Social media are essential tools in every site owner's marketing toolkit. It is, however, hard to control how your URLs are being shared on Facebook and Twitter. The Social Previews feature in Yoast SEO Premium helps you make the best social post out there, but what about all your taxonomies and custom post types? The new Social Appearance Templates in Yoast SEO 16.5 help you fix this in a jiffy.
For ages, Yoast SEO has a feature that helps you stand out on social media. In the Facebook settings, you can activate the Open Graph feature that automatically adds the code necessary for social platforms to understand your content. With a simple flick of a switch, your content is readable by social media. What's more, you can even set a default image that shows once the content shared on those platforms doesn't have any image in it.
That's not all because we also have Social Previews in the WordPress post editor. This feature of Yoast SEO Premium lets you control in detail how that particular post or page should look when shared on Twitter or Facebook. In the preview screen, you can change the image for each platform and give it a specific title or description. This being a preview, you also get a visual representation of how that post will eventually show up on social media.
All of this lets you make the most of your social media posts! You can be sure that the title, image, and description look exactly how you want it to look.
But there was one thing missing: more control over how parts of your site appear when shared on social media. We needed Social Appearance Templates for archives, authors, post types — what have you. As of Yoast SEO 16.5, you get this flexibility! These templates help you determine how your pages look when they're shared — by you or others — and do that systematically.