Yoast SEO
Yoast SEO 16.4: Full Readability and Word Forms for Czech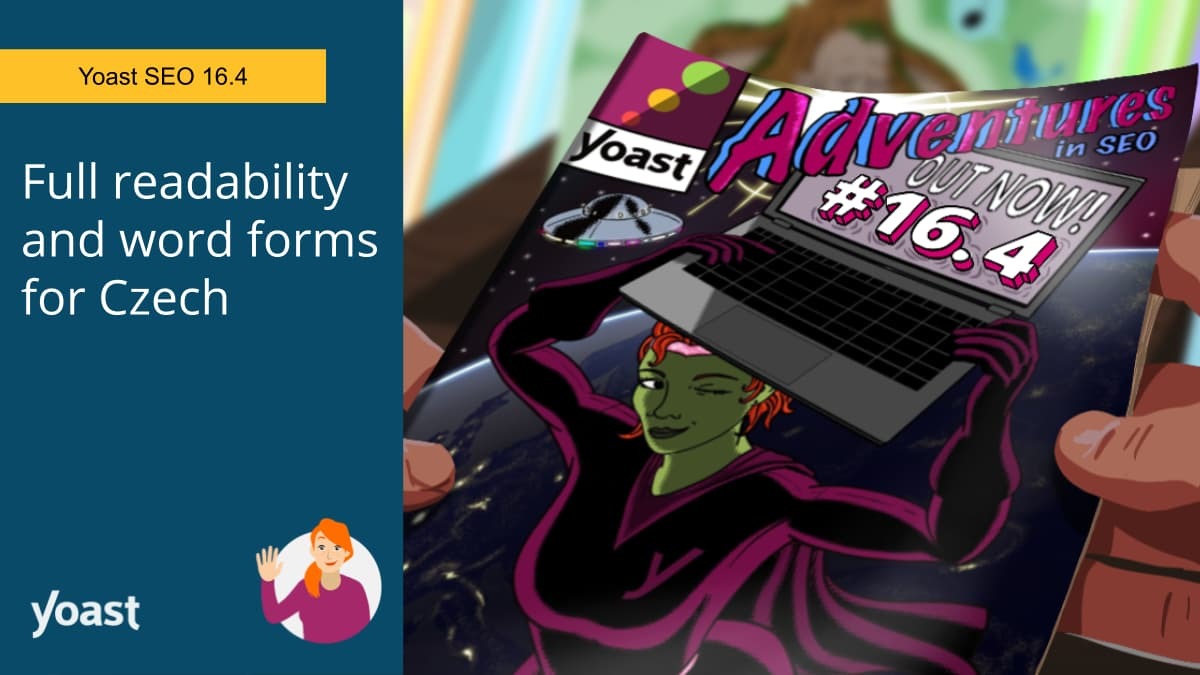 Over the years, we talked a lot about the importance of readable texts. We want to offer everyone the chance to understand the message that you are trying to bring across. That's why we invest so much in our language tools like the readability analysis and our word forms feature. For Yoast SEO 16.4, we're bringing these tools to a new language: Czech.
Readability analysis and word forms
Online content shouldn't be complex. Making it understandable is opening up your content for an even bigger audience. Plus, search engines can better understand your content if you keep it nice and straightforward. Even with all the recent advancements in natural language processing, producing easy-to-read content still makes all the sense in the world.
Yoast SEO helps you produce high-quality and accessible content. Our writing tools and readability analyses give you tips on how to improve your writing to make it easier to reach those goals. Our analysis works for most languages, but we need to tailor some parts of the readability analysis to each specific language. We now support fifteen languages, but today we're adding the sixteenth: Czech!
People writing in the Czech language can now use the complete readability toolset in Yoast SEO, including the word forms feature. This Premium feature makes the analysis a lot smarter by understanding the grammatical forms of your focus keyphrase.