Trending
The Ultimate Guide to Use Video on Your B2B Website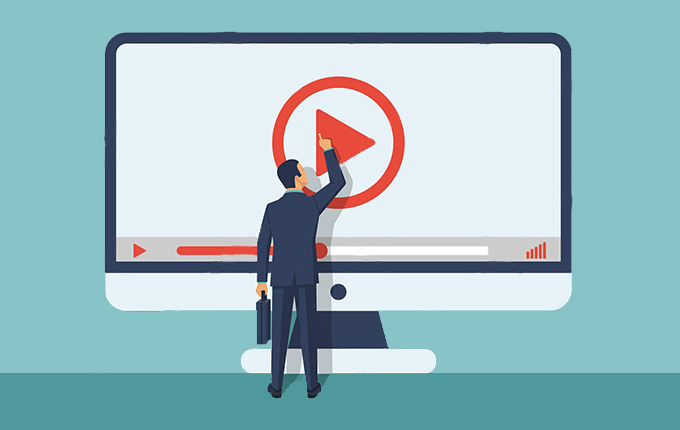 Videos are a must for a website, whether it is a B2C or B2B business. When it comes to engaging consumers, interactive videos are your best bet. In addition, videos have the inherent quality of ensuring better audience retention.
While the traditional methods to reach consumers have merits, videos help you build better get and stronger connections, which in turn help you expand your business.
According to an article published in Forbes, the video will be the favorite mode of consuming information for people in 2022. Among different formats of videos, short videos have marched ahead of others. It is evident in the short-form video trends on Facebook, YouTube, and Instagram.
Why Use Videos
Videos are going to remain the most significant source of web content in 2022
More than 86 percent of businesses use videos as marketing tools
Short-format videos on social media are the best ways to connect with the desired audience
Importance of Videos on B2B Websites
It is undeniable that videos play a significant role in the marketing mix of a B2B business.
Videos are excellent ways to communicate ideas, educate target consumers, personalize the brand, and make explanations simpler ('how to' videos)
Website visitors are most likely to watch a video about your company rather than read a page full of text
It is a more appealing medium to convey your brand's message to the intended audience
Wondering how to incorporate videos on the website for optimum output? What are the most preferred forms of videos for a website? Here's the ultimate guide to making videos for your B2B website: 
Must-have Video Categories for B2B Websites
We know it can be overwhelming to pick the right type of videos to include on the website. To help you decide, we have put together the different categories of videos that could be a part of your B2B website.
Explainer Videos
Explainer videos explain how a particular service or product functions. This type of video comes in different formats, such as live-action and animation.
Explainer videos are relevant for a long time and can stay on the website longer. Hence, businesses should make high-quality videos using an online video editor to make a strong impact on their customers.
Several video editor apps are available online. It is important to compare features before finalizing the best video maker for your B2B website videos.
Client Testimonials
Video testimonials are an excellent method to generate brand awareness, check recall value, and plan a future course for the business. Testimonials about products and services build credibility for your brand among other companies and customers.
Testimonial videos generally include the client's experience and feedback in a question-answer format. You can hire a professional photographer and use video maker software to make testimonial videos.
Video-making apps or the best free online video editor with the latest features, in-built templates, colors, themes, and hundreds of innovative settings are enough to make a compelling video that can be posted on your B2B website. Remember that the content, audio, and message should be clear, concise, and easy to understand for the target audience.
Organization Overview
Showcase your organization or business to the world through neatly made videos. These videos should cover the 'about us section of the business, including details about the company's vision, leaders, employees, work process, work culture, and client feedback.
Such videos typically need a lot of editing and professional videography. Here again, you can choose the best free online video editor for the job.
Company Events and Milestones
Videos about specific events and milestones of the company are fantastic occasions to promote your B2B business through the website. These videos could be made to highlight the company's anniversary, award ceremonies, dealer meets, seminars, annual events, etc.
Posting these videos on the website is a good marketing strategy. In addition, you could link these videos with the company's social media handles to boost reach. Sharing on social media helps you connect with customers personally, start a conversation, garner direct sales, and create a base of loyal customers.
All the videos mentioned above must be shared on your company's social media channels such as Facebook, YouTube, Instagram, etc. It will help strengthen your business presence on the web.
Things to Consider When Making Videos for Your B2B Website
User Interface
The website's user interface is crucial for a successful video marketing campaign. Videos on your B2B website should encourage visitors to spend time, watch product or service videos, and interact with the brand. The content, colors, texture, and product features should engage visitors. People come to the web to search for information and solutions for their problems, and your video should address them with lucid language and graphics. Interact with your target audience through videos and boost your B2B business to newer heights.
Problem Solving
As mentioned above, interactive videos should be aimed at addressing the pain points of the target audience. The videos should offer solutions to the problems the customers are facing. A problem-solving video is the perfect marketing tactic to bring in qualified leads.
Storytelling
Interact, involve, and encourage people to complete the sales cycle through storytelling. Your video marketing strategy should have videos at every step: start with teaser videos, then step-wise unveiling, and conclude with a mega launch or introduction.
Automobile companies like MG Motors and Hyundai often use the storytelling approach for product launches and events, and their official websites and social media handles are always in sync. You can apply the storytelling method to introduce the brand, new offers, and other exciting news that provide value to the target audience.
Conclusion
Videos are essential for a B2B company's website and marketing mix. However, long and winding videos could do more harm than good. For optimum performance, the ideal length of videos for a B2B website should be around three minutes or less. Short videos are highly recommended as they make the point quicker and more effectively.
Before wrapping up, here's a tip: make and edit videos keeping the end user's perspective in mind. Know what they would want to watch before you start the video-making process.