BiQ
Does Repurposing Content Work? Here's A Data-Backed Answer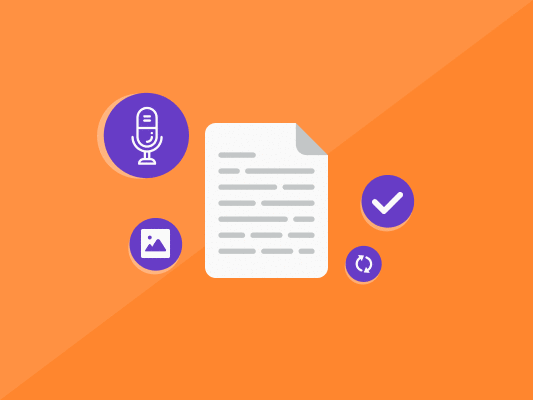 You've probably heard the phrase, "Content is King," doing rounds all over the internet since you decided to do SEO. Well, this doesn't mean that you need to keep publishing blogs to make a superpower website.
Not exactly. Over time, even the most perfectly-curated blog posts become stale. They won't have the SEO capacity they once had to drive more traffic and user engagement to your website.
However, that doesn't mean that all your previous work will go to waste. It simply means your blog post needs repurposing.
Repurposing content is a critical process used by bloggers to bring life back to their old blogs. It involves heavily revising your old content to add more value to it.
Your repurposing work will also add value to your blog posts by reaching new audiences, adjusting your content to relate to your current climate, and adding new ways to reinforce your message.
In other words, repurposing content is an excellent SEO strategy because it saves you the time you would have otherwise used to draft a new blog post from scratch.
Why Should You Repurpose Content?
Besides the brief highlights mentioned above, there are several reasons why it will be in your best interest to repurpose content.
There's always this misconception that only fresh and trendy content will be valuable or successful, while old content needs to be erased.
However, with a little work, you can actually repurpose ideas and old content into something useful and perhaps even more compelling than you would with fresh content.
So, what are the benefits of content repurposing?
You Save Money – And Time
By now, you probably already know that content creation isn't cheap or easy. You must invest a lot of time and labor into crafting fresh and high-quality content consistently to keep up with the competition. Not to mention feeding the ever content-hungry users of this age.
On average, it takes an SEO expert between one to six hours to craft fresh content. However, what's the need to spend all that time writing new content when you could repurpose some of your old content in a fraction of that time?
You don't need to create content every day to remain competitive and boost your rankings and leads. Sometimes, you have to work on repurposing content you've already got in your hands and keep the marketing wheel spinning.
And that's precisely the whole point of content repurposing. Basically, you'll be breathing new life into blog posts that have already served you to continue serving you.
You Can Boost Your SEO
SEO trends can change so fast you wouldn't know what hit you. If you're not up to speed with the current SEO trends, you can easily get left behind by your competition.
There will be times when you won't have the time, resources, or energy to create new content. However, that shouldn't be the end of your SEO efforts. Don't let some of your old content lie around collecting dust.
When you have several topics revolving around the same topic, you can easily repurpose them to target the desired keyword to boost your websites' traffic and visibility. You can also repurpose content when you have a lot of quality content that search engines like Google already recognize as credible information sources.
You Can Delight New Audiences
Learning how to repurpose content will also help get your content in front of new audiences. For one, only a certain number of people will have seen your original content piece. Therefore, repurposing it will help you reach new audiences, especially when you repurpose them on multiple fronts.
You Get the Message Across
Diversifying your content marketing efforts is an excellent strategy to deliver your message. It will strengthen your domain authority and establish you as an industry leader in your field and specific topics.
Gain Extra Authority
Publishing content on different platforms about a single topic is one of the best strategies for raising your profile in your industry. Other competitors in the same industry will also regard you as an expert.
That's primarily because you'll already have great content that needs just a little tweaking to become excellent and up-to-date. Moreover, it will require less effort to make it an authoritative blog post.
How to Choose Content for Repurposing
Have you ever imagined what would happen if Gandalf of Lord of the Rings would just stay dead the first time? The cast had to resurrect him and give him a color change. In the same way, Buffy was also brought back to life to continue staking vamps.
The same applies to your top-notch content. They never die. They deserve the same treatment.
However, only the best will do when they're "resurrected." The best strategy for repurposing content is to cipher out the best contenders and boost them before republishing them.
To make this possible, here are 4 things you must consider:
Find your high-performing content.
Find Your Outdated Content
Find Your Evergreen Content
Find Your Most Popular Posts
Let's take a look at each of them.
Find Your High-Performing Content
When looking to repurpose content, you'll first want to determine which of your blogs rank best for metrics like organic reach, linking structure, shares, and other performance statistics.
Fortunately, you have BiQ's Rank intelligence for that. It's an SEO analytics tool you can use to discover high-performing content on your website that may need fresh repurposing ideas to boost your web authority and rankings.
BiQ Rank Intelligence will provide you with critical data, allowing you to identify all the keywords in your high-performing blog posts that are worth tracking. This will be immensely helpful, especially when you need to determine which blogs rank best for specific metrics.
You will also have relevant data for crucial metrics, such as keywords and organic reach, to determine which content needs repurposing.
Use the advanced filter to see your high-performing content easily.
Find Your Outdated Content
As earlier mentioned, even the best content gets stale at some point. It will no longer have any customer value, meaning you won't get as much traffic as you used to if you don't act fast.
Imagine running a Google search then bumping into content that was written over ten years back. Your chances of clicking on that post will be very slim due to its age. After all, a lot will have changed during that time frame.
It's one of the main reasons why your outdated content needs a refresh. Having even a few dated contents in your brand doesn't signal anything good for your brand.
Rather than digging into all the old content, start with finding content that has low-hanging fruit. You might notice some are performing quite well but have not reached their visibility potential yet. In other words, their ranks can still be improved.
The easiest way to spot them is to filter the result to see the keywords ranging from 4th to 10th position, with a minimum of 1,000 searches.
These are the keywords that have a decent number of searches or your "low-hanging fruits" keywords.
Look into each content, and see any outdated information that you can revise further to boost a ranking boost.
Once you are done going through the first page, it is also worthwhile to check out the second page's keywords ranking.
Find Your Evergreen Content
You'll be surprised just how much of your archive content qualifies as evergreen. Timelessness and high-quality are the two critical elements of evergreen content.
For instance, this post about repurposing content is one you could read daily and still find useful five years from now. Of course, with a few tweaks here and there.
Find Your Most Popular Posts
You can also find great content that's worth repurposing by checking some of your most popular content. You may need to use your analytics tools here.
BiQ Rank Intelligence and Google Analytics are the two best options in this case.
You can use these analytics tools to check for content with high traffic. You can also monitor content trends and consider repurposing posts you know your audience will crave for more.
How to Repurpose Content
Like any other digital marketing endeavor, content repurposing requires a well-thought-out plan. You must plan your tactics just right for the most efficient results.
How you repurpose content on your website depends on the time and resources available to you. The types of content you intend to repurpose will also determine the strategies you use.
Ultimately, it boils down to finding the right content repurposing technique that fits your company's needs and capabilities.
1. Republish Existing Content
One of the easiest ways to repurpose content is to republish it on different blogging platforms like Medium and LinkedIn Articles.
Republishing content, also known as content syndication, will help get some extra eyeballs on your blog post. This makes it an effective strategy for giving some of your old blog posts new life.
2. Refresh and Republish Old Content
Change happens with blogging, even with original posts that are written with 100% accuracy. Some of this information might not ring true a few months or years from today.
One of the main reasons you should refresh and republish your old content is to keep it updated with current trends and events. The best thing about refreshing and republishing content is that you can salvage most data from your original post.
You may also add a quick note within the republished content to inform your readers about its origins.
3. Break Down Content into Pieces
Another excellent strategy of content repurposing is breaking it into smaller pieces. You can then share smaller bits of the broken-down content on social media to get more eyes on them.
On most social media platforms like Facebook and Twitter, people prefer short notes, tweets, and videos. The big data strategy here is you already have lots of bite-sized content pieces inside your long-form content.
All you have to do is feature the best bits on social media and monitor how they perform.
4. Reuse Content Pieces with a Different Spin
Most bloggers make the mistake of thinking; once you've talked about a topic once, you can never talk about it again.
However, that's far from true.
Like any other content piece you create, you can absolutely cover the same technique, strategy, tip, or approach several times across different content pieces. It doesn't matter if your content uses a similar format.
NOTE: we didn't explicitly say that you create the same content piece as your original. Otherwise, your audience will easily get sick of seeing the same tips repeatedly. Not to mention attract an impending penalty for possible plagiarism/duplicate content.
5. Make Your Existing Content Visual
Perhaps one of the easiest ways to repurpose content is by making it visual.
Unless you're a professional graphic designer or YouTuber, most of your old content will likely be text-based blog content.
Therefore, you're probably sitting on an untapped goldmine and ocean of information you could convert into visual content. Infographics, quote graphics, how-to illustrations, instructional images, etc., are great examples of visual graphics you can use to bring your old content to life.
6. Turn Multiple Blog Posts into an eBook
Turning several blog posts into an eBook is another logical step you can take in the content repurposing process. It's amazing how effective, high-quality eBooks can make your blog posts. Magazine sites can benefit extensively from this strategy to repurpose ideas and rekindle their site traffic.
We also advise that you supplement your eBook with additional research or information like photos and other visual content.
7. Turn Blog Content into the Online Course
You can turn just about any blog content to be educational, depending on the form in which you present it. You'll also realize that some content presentation formats are more effective than others.
However, with a little editing effort and understanding of your target audience, you can take existing blog posts, interviews, Q&As, etc., and turn them into masterpiece online courses. Surely, there's more to learning than just reading tons of content online.
8. Turn Internal Data into Case Studies
There's also re-use value in analyzing data from copious data amounts. Of course, you may be more interested in its quantitative aspect. However, there's a lot to learn, especially from your team members, while using the qualitative approach.
You'll also find that a good case study is less rigorous but more demanding when done right from a creative standpoint.
9. Turn Interviews into Expert Advice Resources
Bloggers who end up doing enough interviews and Q&As on a specific topic will have enough data to compile in an expert advice eBook. Most SEOs don't know this, but there's an ocean of benefits for using an eBook alone.
Of course, you must have input in terms of your content structure, design, and sequence of different sections of your content into one coherent story, making it possible to publish it as an eBook.
10. Repost on Social Media – Facebook, Twitter, LinkedIn
One of the benefits of creating evergreen content is that you can share it on your social media platforms today, and it will still have almost the same value and significance as when you first published it.
It's essential that you practice the art of reposting your content on social platforms like Facebook, Twitter, and LinkedIn.
While it might seem counterintuitive, it's actually an effective content repurposing strategy that yields results. For one, your reposted content will hit different people from different time zones, allowing you to test headline variations and reach new followers.
11. Repost on Quora
This social answers website makes repurposing content super-easy, either in answers to questions or as posts to the platform's user blogs.
Your answers on Quora could also become the seeds for your blog post.
Bottom line: If you haven't already started investing in Quora to repost some of your old content, you're already missing out on a goldmine idea.
12. Repurpose Content for Guest Posts
New ideas, articles, and stories from guest posts could also offer you the break you needed to spark your content outreach efforts.
The best part about these new, additional posts is that they don't necessarily need to be as in-depth as the original article. Therefore, you can easily hire a blogger to write quick summaries of your original content while bringing new facts to give your repurposed content a new spin.
13. Repurpose into a Daily Email Series
Some content reads well once broken down into small, bite-sized chunks you can use for a daily email series.
For instance, you could easily use each of these content repurposing strategies by circulating them through separate individual emails with a few added instructions and visual content to make them more engaging. We could already have a foundation in place for a 13-day email series, thereby extending our content's life.
Conclusion
Repurposing content allows you to revive old content, reach new audiences, improve your organic reach, and increase your ROI. It can diversify your content portfolio, expanding your audiences' knowledge base.
Now back to you. Which of the tips above are you going to try to repurpose content? Or do you have any questions?
Either way, feel free to let me know in the comments.