Bitly
A Guide to Using Bitly for Holiday Campaign Planning – Bitly | Blog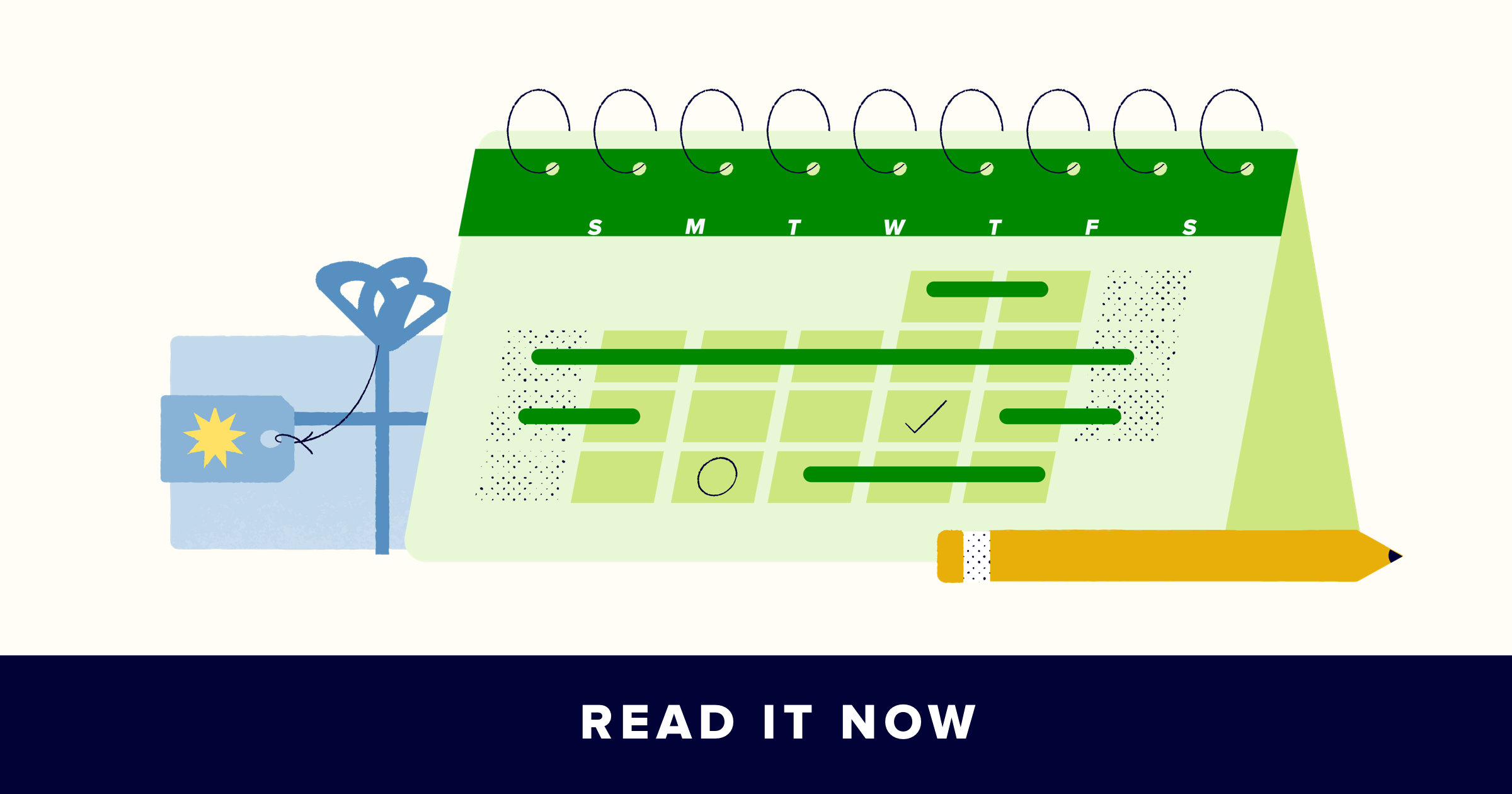 From start to finish, holiday campaign planning can feel like a marathon. To be successful, you need to:
Do your research: Understand the course ahead of you, including how your customers want to interact with your brand this season and the types of shopping experiences that appeal to them. Do they want curb-side pickup? Contactless checkout? Be prepared to meet them where they're at.
Test the course: Plan to do a soft-launch to a small audience a few weeks prior to your real launch. This allows for plenty of time for you to iron out any kinks and test technical components of your campaign.
Take it bit by bit: When your campaign is live, expect to be met with some challenges along the way. You'll need to remain agile and adjust your strategy as needed. The holidays span several months and, try as you might, no amount of planning will prepare you for everything.
You'll need a number of tools to help support your marketing team as you work your way through each of the stages. While there are many others, we've chosen six features in Bitly that you can use to light your way through the often tricky path of holiday campaign planning and execution.
Create a lasting impression with branded links
Most businesses enjoy an increase in brand impressions over the holiday season. Customers are actively looking for good deals to spend their hard-earned money on, and it's not uncommon to see a boost in site traffic as a result. 
It's likely that many—if not most—of the people visiting your brand's social media pages and website this time of year are doing so for the first time.
Using branded links is a great way to make a lasting impression. Shoppers tend to check out multiple businesses in the same space to find the best deals. If they don't make a purchase the first time around, make sure they've seen your brand name so they remember to return to your business.
Here are some branding resources to explore:
Build frictionless mobile experiences
This year, buyers expect brands to build safe shopping experiences, including low-touch ways to engage with businesses. 
Many brands have invested heavily in their websites and mobile experiences, expecting online sales to reach new heights this season. Some have planned for light-touch shopping solutions to cater to those shoppers who still plan to shop in-store. 
We've written a post on creative ways brands can use QR Codes for holiday campaigns to enable touch-free, memorable shopping experiences. Definitely give that one a read if you're still dreaming up ways to engage your customers.
If your brand plans to send SMS communications this season, mobile deep links are a must. Deep links ensure mobile users can smoothly transition from one part of your experience to the next by bringing shoppers to a specific location within an app as opposed to defaulting to a web browser.
We've all gone through checkout using a mobile web browser. Typically, it's challenging to navigate, finicky and overall a poor user experience. If you have a mobile app, deep links can help point shoppers to the best possible place to experience your brand and make a purchase.
Here are some mobile resources to check out:
Understand where you're driving engagement 
Finally, analytics can be a game changer for marketing teams focused on getting the most out of their holiday campaigns. After all, without data on your link engagement, how will you know which content and communications are working, and to what extent?
In this article, we won't dive deep into all of the different data points you can see in Bitly. Instead, we'll call out one metric in particular: geolocation data.
In Bitly, you can see city and country-level data on both your individual and overall links. This geo-specific data gives you a visual snapshot of your link engagement that you can use to refine your campaign strategy.
Let's say you create a link pointing to a special holiday promotion and you share it across your brand's channels. You'll be able to see the top cities where people are engaging—whether that's New York, San Francisco, Hong Kong, London or—surprise!—Topeka, Kansas.
You can see geo-specific click data on any link in Bitly from the All Links and Campaigns section of your account. And finally, speaking of our Campaigns tool, you can use Bitly to organize all of your links associated with your holiday campaigns and optimize your customer-facing communications.
Here are some geolocation and Campaigns resources to read:
—
From branding to geolocation data, Bitly's features and tools are designed to help marketers make a greater impact with their multichannel campaigns.
Ready to get started with Bitly? Find a plan.