BiQ
8 B2B Lead Generation Strategies for Your 2021 Campaigns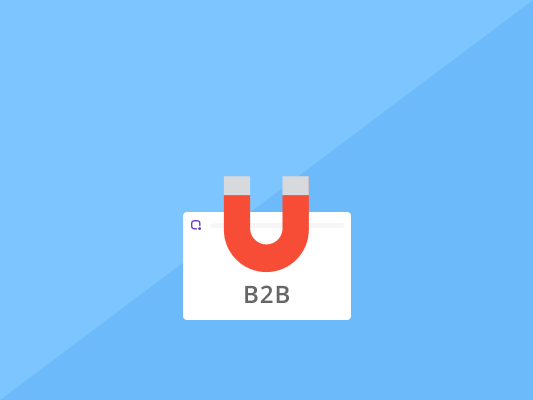 The highly coveted, highly sought after, and desired B2B leads can be hard to get! These B2B lead generation strategies will help you achieve amazing results for your marketing campaigns in 2021.
The highly coveted, highly sought after, and fervently desired B2B leads can be freaking hard to get!
Business owners and entrepreneurs would do almost anything to get more leads for their businesses.
The fact that you're looking to increase B2B leads means you have some basic knowledge of the marketing process. You know the importance of finding the right target market, creating an effective customer persona, and producing a foundation of great content to sell your unique propositions.
But unfortunately, the B2B lead generation process isn't always easy. Some niches can be notoriously difficult to penetrate even with the right tools and skillset.
What you need now are the tactics to gain and maintain consistency. But there's more to lead generation than meets the eye. It's not just a matter of getting visitors to convert. You want to gain their trust and confidence too.
These B2B lead generation strategies should help you maintain consistency in achieving amazing results in 2021.
What is B2B lead generation, you ask?
B2B lead generation is the process of attracting new customers into your business to generate more revenue. A lead isn't just a random potential client. It's a client that's just one step away from your business.
Your work is to grab their attention and provide valuable information to answer their pain points and solve their problems.
Therefore, generating quality leads is the backbone of any good B2B marketing strategy.
With the convenience of the internet and the competition/attention for customers, B2B lead generation is at an all-time high. It's the process of establishing a strong pipeline that ensures your business maintains a steady growth rate.
These B2B lead generation strategies should help your business stand out from the competition, especially when rolled out in conjunction with your marketing and lead generation processes.
Remember, creating helpful and educational content is critical in delighting your prospects and earning their trust. So, ensure you give these creative strategies a try the next time you want to increase B2B leads.
1. Offer Content in Exchange for Email/Personal Info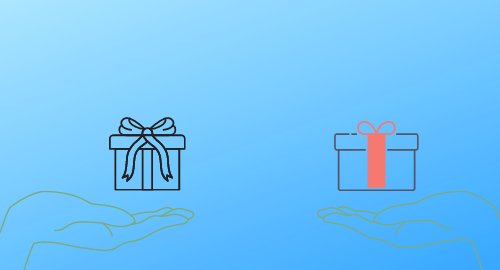 Remember when we mentioned that generating great content is paramount to increase your B2B leads? Well, you can use your content here as leverage to request your prospects' email or other contact details for them to access your posts.
You can be creative in doing this by providing several resources such as guides, ebooks, checklists, tutorials, whitepapers, and anything else that gives your prospects value.
You could also utilize other opt-in offers such as newsletters and webinars here if possible. It's worth paying close attention to whatever you decide to use — if possible, the content should actually be:
Meaningful
Highly informative
Problem-solving
Educative
Entertaining
The best practice is to minimize the required fields asking for personal information. Remember, you don't want to spook your prospects either by asking for too much personal information. Your primary objective here is to expand your contact list by providing great content with value to them.
2. Content Marketing for B2B
Content marketing is another amazing option for brands that have interesting and educative content to share. These can be in the form of videos, images, articles, and so on.
For this to work, you must do in-depth research to know the kind of content your audience would enjoy, the writing language they prefer, etc.
Learning your target group and providing them with high-quality content is a great search engine optimization strategy (SEO) for your website. When applied effectively, SEO can be an effective tool for marketing any business and gaining even more sales leads.
But to win in the SEO game, you must have a solid content marketing strategy in place.
Your goal here is to provide your target audience with highly informative, highly engaging, and interesting content that they find value in. Check this out for B2B video marketing strategies for your marketing campaigns.
Tools like BiQ's Keyword Intelligence can help your brand to stay ahead of the competition. BiQ's Keyword Intelligence feature will provide you with critical data on keyword optimization and research for your content. This tool indexes and provides users with high volume keywords that searchers will likely use to find your content.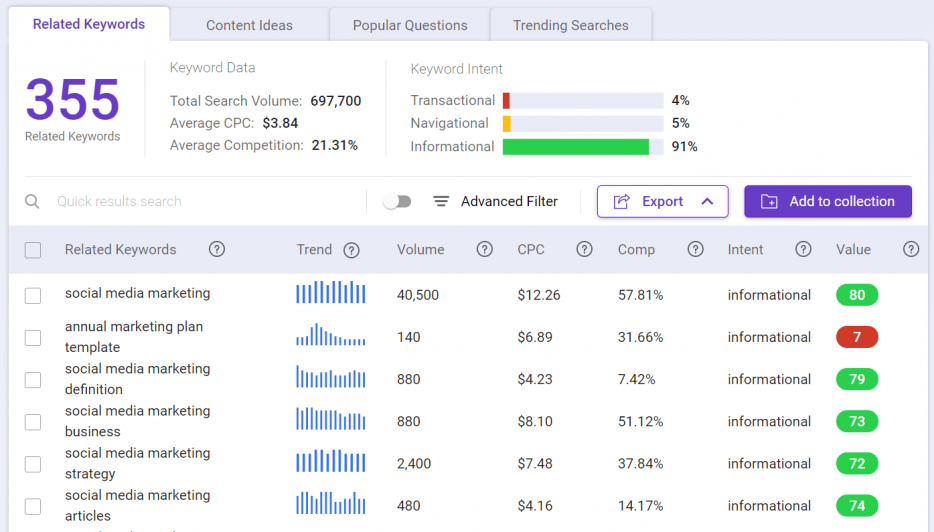 BiQ's Keyword Intelligence can help increase your organic traffic exponentially, which will result in more B2B sales leads. With this tool, you can plan and strategize your content optimization and stay consistent throughout your content marketing campaign.
3. Track Your Brand for Mentions
As your brand continues to grow, you should expect a lot of talk about it on social media and other platforms. It's vital that you get on top of these mentions about your brand and use them for your B2B lead generation strategies.
As with all things marketing, you must monitor your brand for mentions and follow up on them if you want to increase B2B leads. It's a relatively simple process:
Set up an alert system to notify you whenever your brand or product/service is mentioned
Join a discussion around your brand or product/service
First, you must have a good alert platform that monitors all your brand mentions online. It doesn't necessarily have to be for your marketing. But it should be ideal for maintaining brand awareness.
Google Alerts is one of the best free monitoring tools that you can use. It's simple and easy to set up. Google Alerts will even send you a notification via email when discovers new results.
BiQ's Rank Tracking feature is another excellent tool that allows you to track your keywords, content, and overall page rank movement in real-time. With BiQ's Rank Tracking, you can easily identify any keywords or other elements in your content that affect your ranking and respond appropriately.
You can create a profile by inserting your website URL in the relevant form field. Set the location and language you would want to track in, and voila!
This makes BiQ's Rank Tracking the best tool to help you identify the best actions that will lead to your SEO success, meaning generating more B2B leads.
4. Establish and Increase Your Presence on Social Media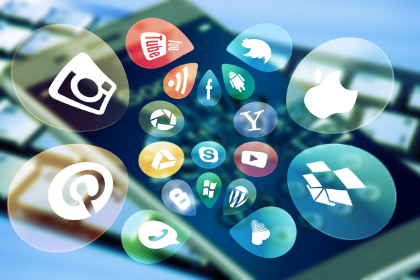 Your brand's persona is another critical feature you can utilize to increase your B2B lead generation. But it's not limited to your social channels and websites only. You can branch out and establish your presence on other websites to grow your brand's credibility.
Other online platforms like guest blogging, answering questions on Quora.com, or getting interviewed about other industry-specific Q&A sites is an excellent strategy to increase your online presence.
As a business, building authority around your personal brand and putting your business at the forefront of people seeking relevant solutions to problems is the best way of generating more B2B sales leads.
This strategy gives businesses and organizations different platforms to engage with their target audiences and potential customers.
5. Pay Per Click
As a marketer, you must already know that SEO and content marketing takes time. Therefore, PPC is your best option for getting results quickly. PPC can be even more effective if you already have a target audience and know how to reach them.
PPC can also be very expensive, depending on your industry. WebFX has listed the average ads cost on Facebook, as shown below.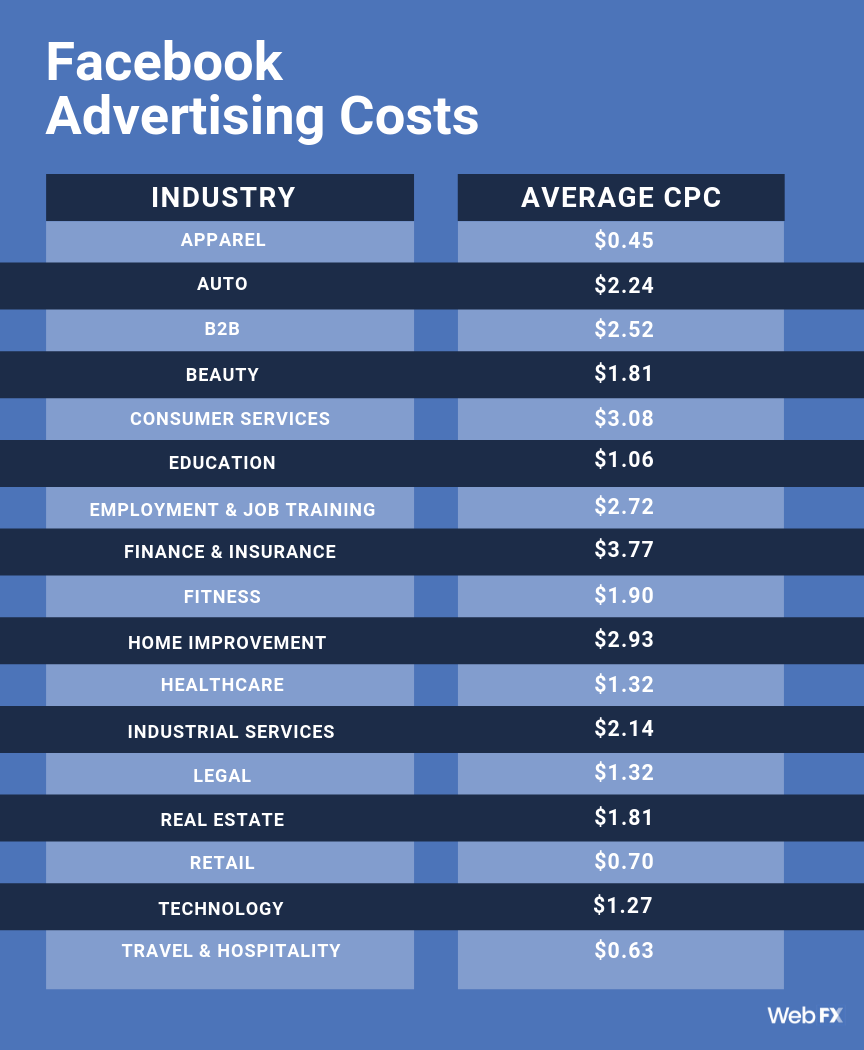 Another critical factor to note is that more and more people are now using ad blockers nowadays. So, there's a possibility that your prospects might not even see your banners or other clickable ads. Because of the GDPR laws, your target audience can also opt-out of your advertising altogether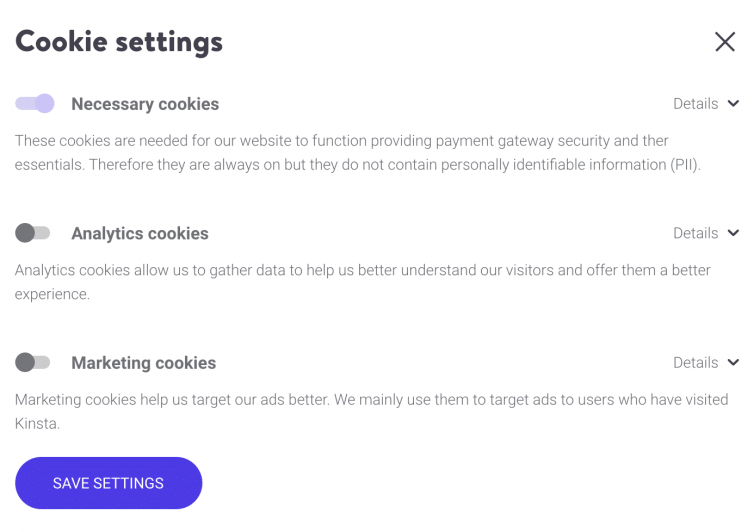 Still, Google AdWords and other platforms allow businesses to post ads across the Google Network. But remember, you'll have to build a decent size list of visitors to your website to start seeing results. Social media is another great platform to utilize and can be very effective in generating more leads.
6. Optimize Your Landing Page and CTA
Most businesses make the mistake of including several offers on their landing pages. If yours falls in this category, then it's time you rethink your B2B lead generation strategy.
Including multiple offers on one landing page can significantly decrease your conversion rates and possibly affect your ranking in SERPs. Optimizing your landing pages to increase B2B leads means you must also address SEO best practices, optimize your signup forms for engagement, focus your content on your brand's value, and implement a customer testimonial campaign.
Implementing all of these B2B lead generation strategies will help make your offer more compelling to your prospects and boost your conversions.
Therefore, ensure you focus on a single objective with each landing page. You always want your audience to receive your message as clearly as possible to reduce distractions. The same goes for your CTA as well.
Your primary objective is to convert your prospects into leads, which is why your landing page and CTA must be convincing, engaging, and straightforward. They must offer your visitors a natural experience for them to trust you enough to type in their personal information on your forms.
Yes!
Your CTA buttons can also influence whether someone clicks your landing page or not.
Ensure you also have the right CTA button sizes, shapes, colors, and positioning to increase your conversion rate. You can A/B test your CTA buttons to find the best attribute combinations that work best to boost your conversion rates.
7. Send Creative Emails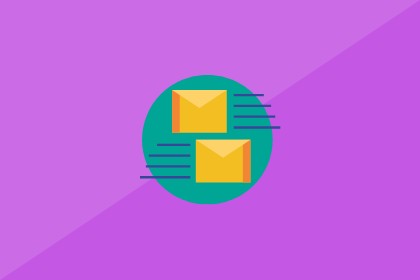 You must always create a good first impression with emails to get positive results from them. That's why cold emailing is always very difficult. You can never get any leeway with your prospects because you've never had any prior relationship with them regarding your company.
To succeed in your emailing strategy, it's important that you get very creative with what you include in your email. You want to stand out from the crowd by including things like memes or animated GIFs to catch your prospect's attention.
You can use catchy subject titles and content in your email to make it more appealing and engaging to your audience. It's worked for many businesses that apply the emailing tactic, and the chances are it will work for you too.
Don't just get straight to the point and hope that your "seriousness" will get you leads. Be funny in your writing. Sometimes a little humor in your content can go a long way.
Life is boring enough as it is.
You don't want to make your prospect's next few minutes reading your email worse.
8. Build Your Backlinks to Increase B2B Lead Generation
Word of mouth referrals always produces the best customers. We all know that!
Having someone rave about your business online or to friends and family members will help others gain immediate trust and confidence in engaging with your brand and products/services.
Having a highly trusted and authoritative website send their clients your way is the second-best referral you'll ever get. This is what is called a backlink.
Fortunately, there are several ways you can build strong backlinks to your website and gain other websites' trust:
Get on the website's resource page
Write blogs for other companies
Provide infographics other websites will share
Have other sites share your content
Get free backlinks if websites copy your images
Write high-quality content that authoritative websites will want to link to (here's where you should focus most of your efforts. Backlinks will start coming naturally the more high-quality content you produce).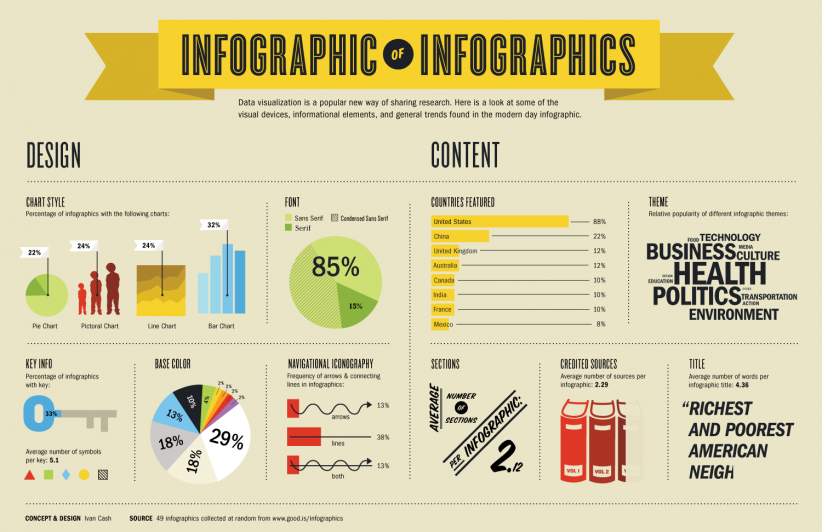 As you can see, there are many ways of generating backlinks to your website. But one thing you must never do is purchase them.
We also recommend that you always perform extensive research before sharing on another website. Receiving backlinks from untrusted websites could negatively impact your site, among other things.
Although B2B leads can be notoriously elusive, they're nonetheless very attainable if you know what you are doing. The secret is to find the best methods that work for your business and continue pounding them to increase your B2B lead generation. Use these methods until you exhaust their usability, then move to the next.
This post offers marketers actionable tips to generate even more sales leads online to meet their bottom line. Remember, the efforts you put into your lead generation process will determine how effective the strategy works.
Obviously, no method is entirely without risk. No method is instantaneous either. You must invest time and resources if you plan to increase B2B leads. With these methods, you stand a much better chance of gaining valuable leads within a short period.
Be smart in getting your B2B leads to convert!