Subscribers
10 eCommerce UX Best Practices To Boost Your Sales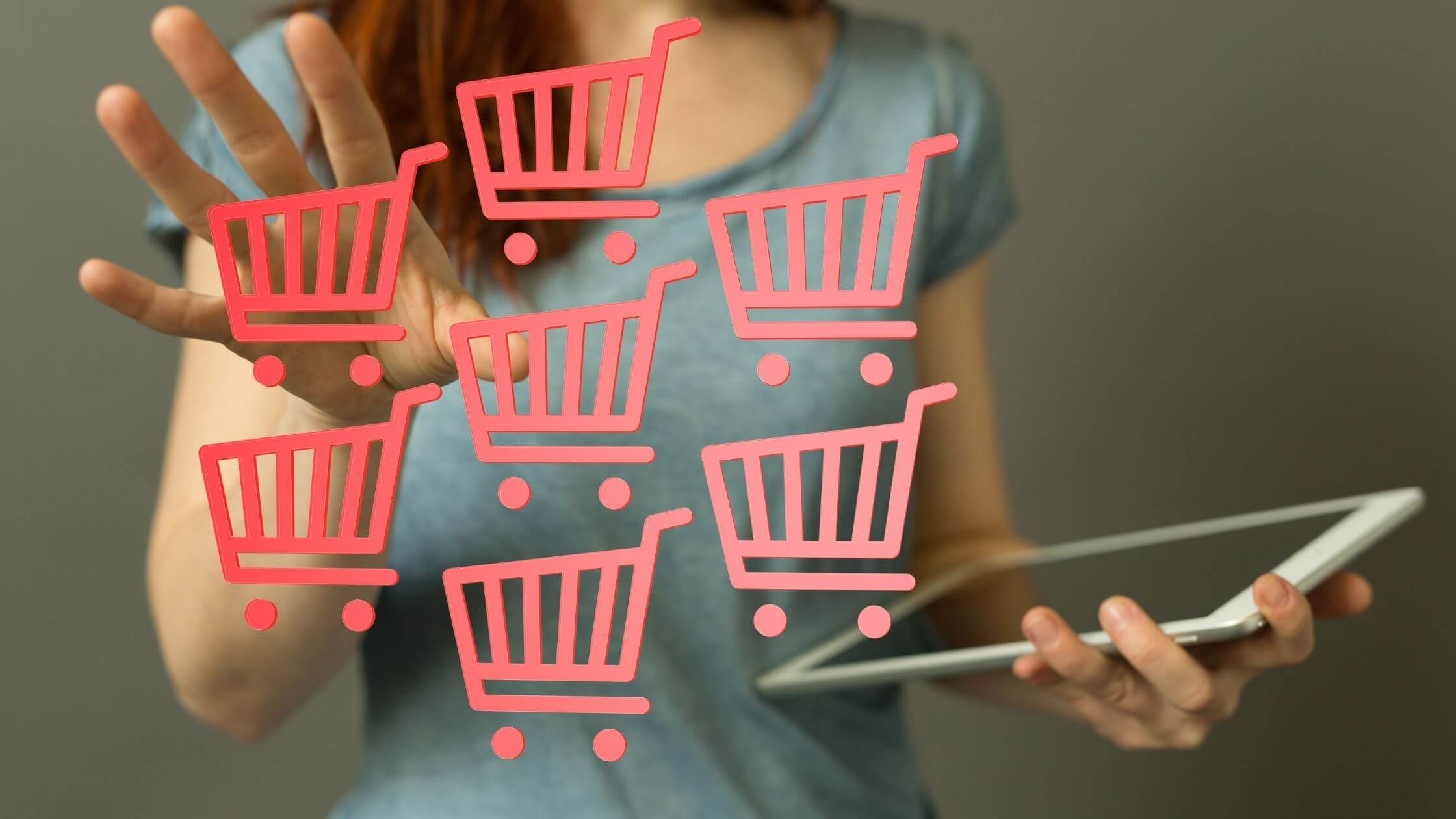 User experience (UX) is one of the most critical factors that affect the sales and revenue of an e-commerce website.
But most e-commerce business owners are more concerned with other factors like customer acquisition and growth hacking.
While these factors are important, you shouldn't neglect user experience.
A poor user experience equals little or no conversions. Without conversions, you won't make any sales.
On the other hand, a positive e-commerce user experience makes it easy for the customer to move through each stage of the buyer's journey; from decision-making to the point where they make a purchase.
When a customer has a positive user experience on your website, they are also likely to come back again.
In this article, we will look at the top e-commerce UX best practices that will help boost your sales.
Let's get started.
1. Have a killer homepage
Your website's first impression is the difference between attracting new customers or losing a sale. With your competitors only a click away, it's important that you offer new visitors an amazing first impression.
Your homepage is usually the first place a visitor goes to when they first visit your site. It is also the most trafficked page on your website. So it is important that your homepage offers a great first impression.
Here are some tips to help you create a killer homepage:
Highlight who you are and your value proposition: For most of your site visitors, your homepage will be their first interaction with you. There are two important questions your homepage should answer- who are you and what is your offer?
New Chapter is a good example of an e-commerce homepage with a clear value proposition.
Any visitor on their landing page will immediately see that New Chapter sells immune system boosters.
Help users find what they are looking for: Avoid any form of clutter on your homepage. Use a clean and minimal design. Your navigation bar should be clearly visible at the top of the homepage.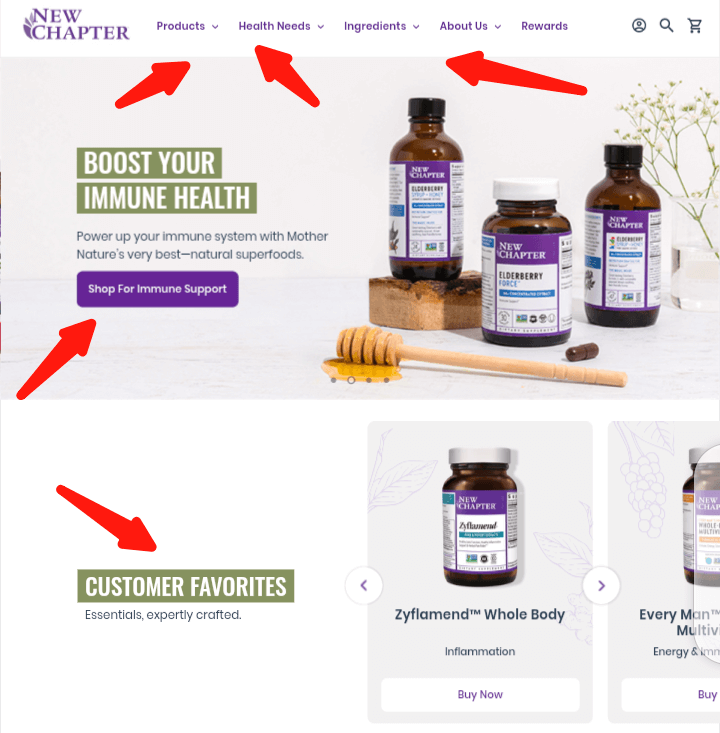 Visitors should not have to click through multiple pages before they can get access to whatever they're looking for. Adding a search tab can come in handy for e-commerce businesses especially those with a ton of products.
Stick to a consistent color scheme: Along with making your homepage easy to navigate, it should also be aesthetically pleasing. Avoid using too many colors on your homepage. Too many colors will only serve as a distraction
Here is an example of a beautifully designed homepage from Bliss.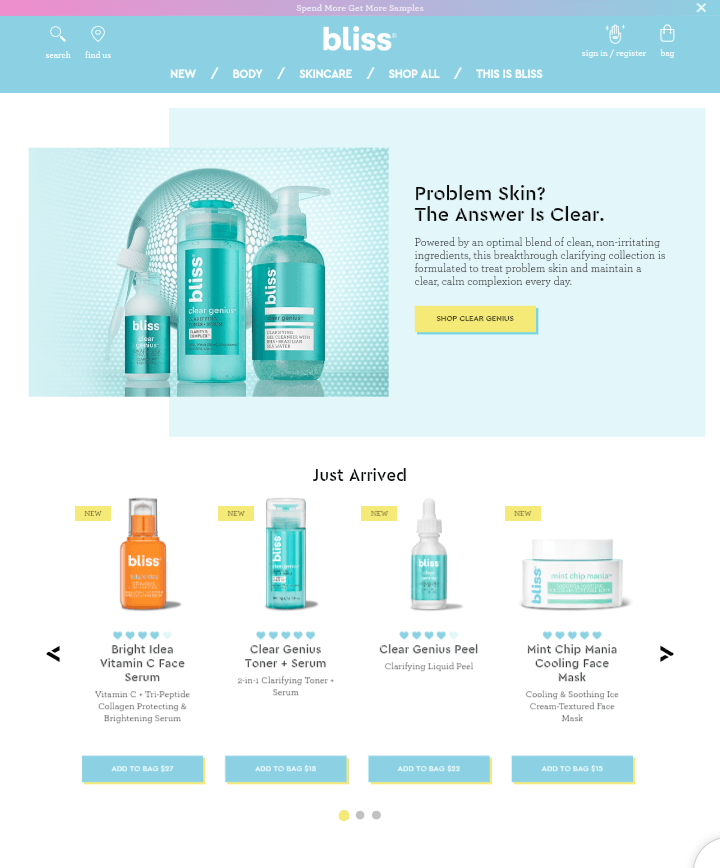 2. Use a clear call-to-action
Your call-to-action is the part of the website that tells your visitors what to do. The simplest example of a call-to-action on an e-commerce website is "Buy Now".
Your call-to-action is a very important part of the website. One of the easiest ways you can boost your sales is by improving your CTAs.
Here are some of the easiest ways you can boost your e-commerce sales by improving your call-to-action.
Use a strong verb to start your CTA copy: Your CTA button should be clear and concise. It should tell the audience the specific action you want them to take. You should start your CTA copy with strong verbs like "Buy", "Order" or "Shop".
Make Mobile CTAs Fill the Width of the Screen:
Most individuals are using their mobile devices to shop online. So it's important that you make the user experience on mobile as seamless as possible. What this means is that your cta on mobile devices should pass the "thumb test".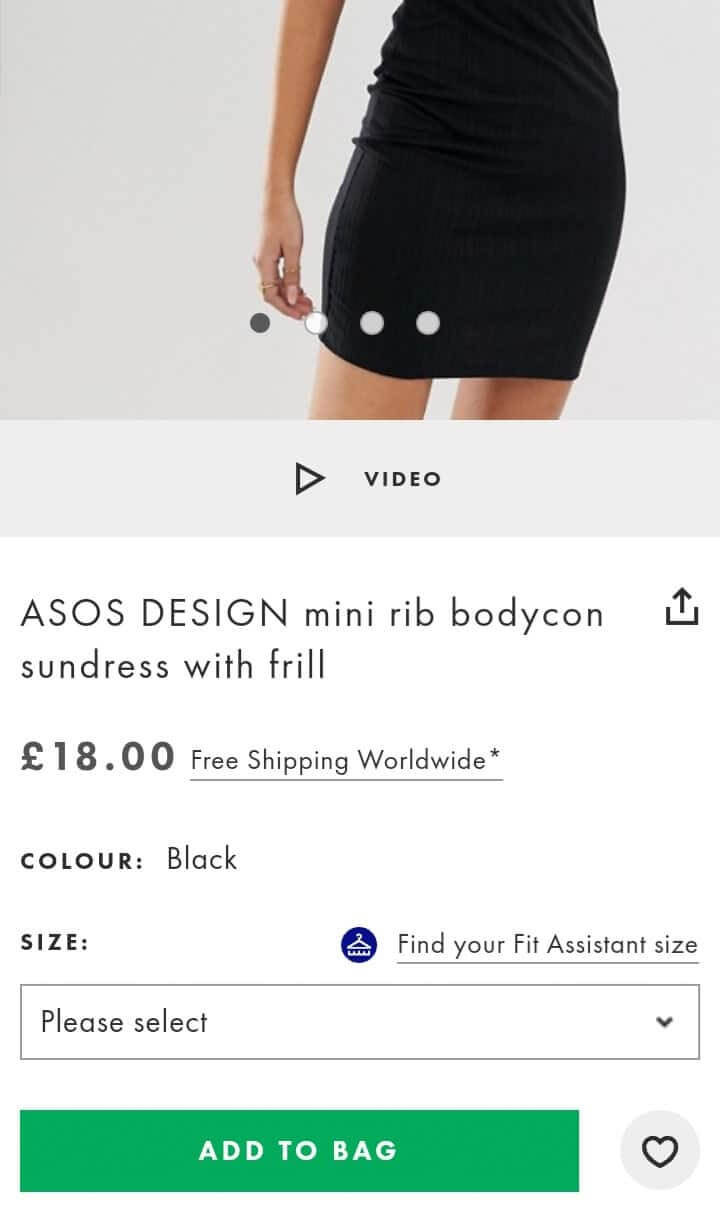 Ensure that mobile users can easily click on your CTA button with their thumb.
Place product information next to the CTA on product pages: One of the ways you can provide a frictionless user experience is by placing the most important product information next to the main CTA.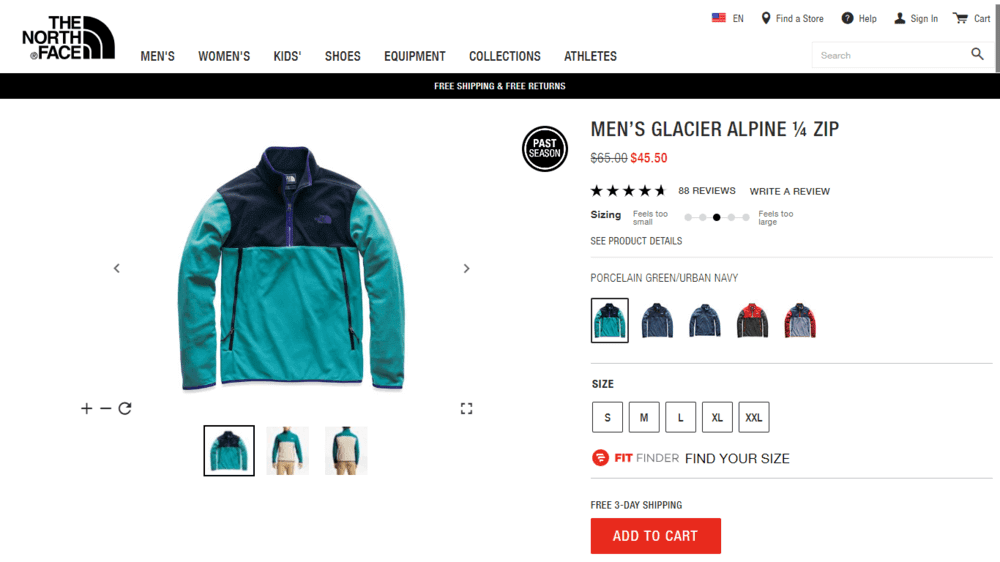 Some of the information you can add include:
Pricing (including any discounts)
Reviews
Quantity, color, and size options
Availability
Delivery policies
Color matters: Your CTA buttons should pop. Visitors on your website should not have a hard time locating your CTA buttons. The harder it is to find your CTA, the fewer sales you will make. You can make your CTA button stand out by creating a strong contrast between the color of your CTA and the rest of your website.
This is a good example of a CTA that pops and attracts the attention of the buyer.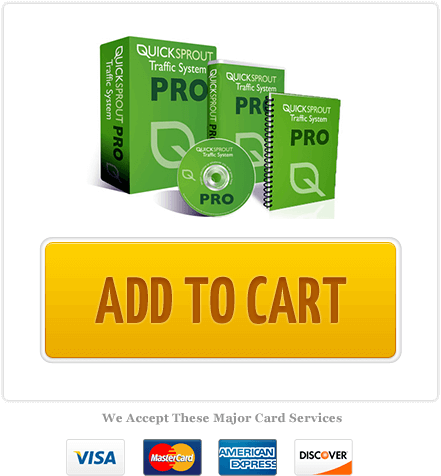 Add a security seal next to the CTAs: Adding a security seal next to the CTA in the checkout page can help reassure any customer that might have security concerns.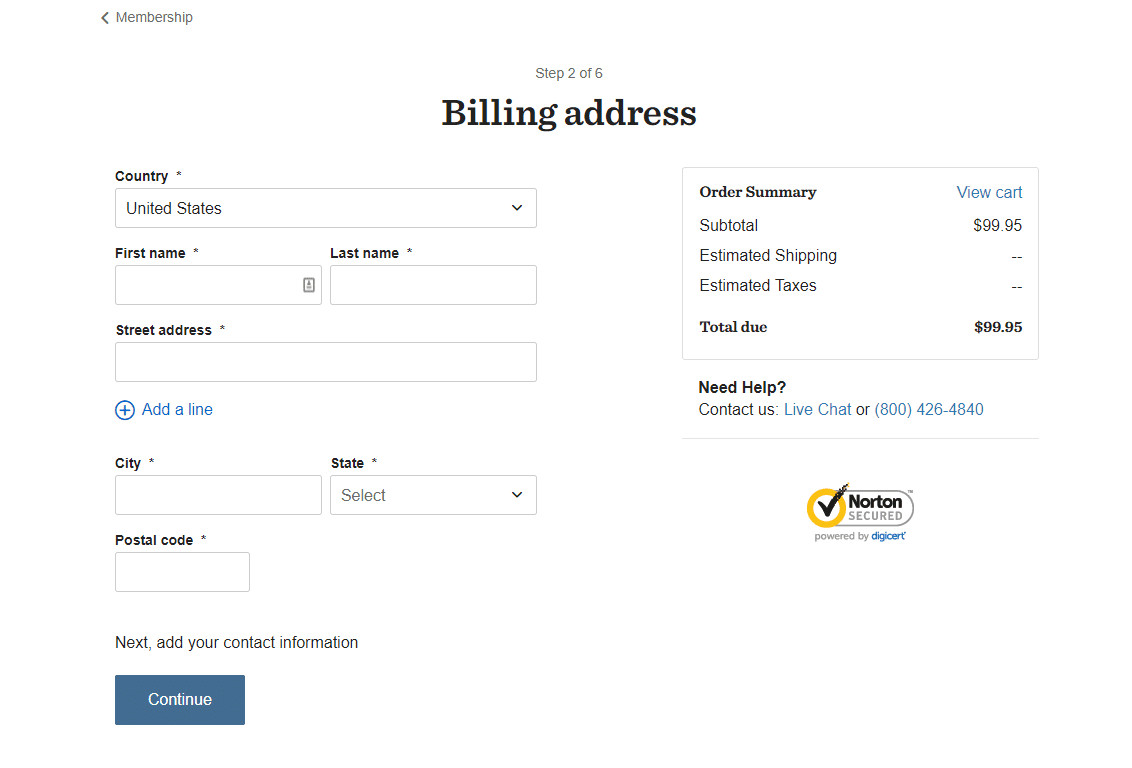 Your CTA should provoke an emotion: A good CTA should provoke an emotion from the customer. An example of good CTAs that provoke an emotion is "Buy now and get 20% off " or "Buy one and get one free".
You can also use FOMO (fear of missing out) to motivate the visitor. During the holiday season, you can use CTA like "Buy now, while the holiday lasts!". Promoting fear of missing out can help you get more clicks.
There's no crime in getting creative: If your website's visitors are not responding well to your call to action, try thinking out of the box. For example, instead of saying "Check out today's deals", spice it up with "Tons of deals at your fingertips".
Tip: It is important that you regularly A/B test your CTA buttons. CTA isn't one size fits all. Run multiple variants of your CTA copy and button color until you determine which option resonates best with your audience. A best practice is to stick to one variable at a time. Changing one variable at a time will help you know which exact changes had a positive impact on your audience.
It's important that shoppers find it easy to navigate through your site. You will lose sales if visitors on your ecommerce website have a hard time locating products or pages.
An important aspect of your sales process is the user navigation experience. The easier it is for shoppers to navigate through your site, the longer time they will spend on it.
Here are some steps you can take to make your website easy to navigate:
Create Your Site's Visual Hierarchy Around Scanning Patterns:
Reports from eye-tracking technology indicate that the human eyes scan web pages in a similar way. The report indicated that the human eye scans text-heavy web pages in an "F" pattern and scans visually-oriented sites in a "Z" pattern.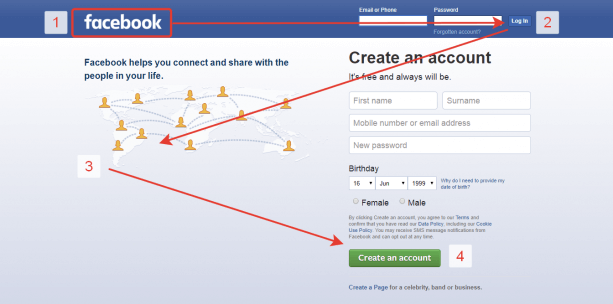 Popular websites like Amazon follow this layout. The main elements on their site follow a "Z" shape pattern.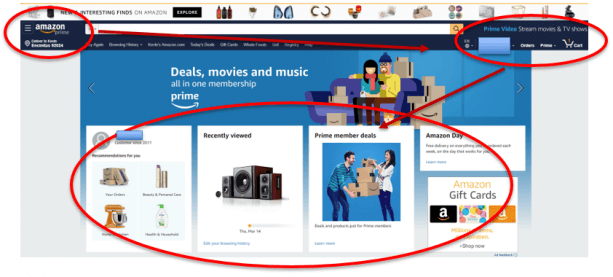 When a visitor visits your website, what are the main elements you want them to see? When you have decided, design your website with the key elements following the line of the "Z" pattern.
When building your site, you should place your navigation or menu bar at the top of the page where the "Z" line starts. Users will intuitively scan the top of the webpage. Make it easy for them to locate the search bar, product pages, categories, or labels.
Make It Easy for Users to Search Your Website
According to data from Forrester research, 43% of visitors on a retail website go straight to the search bar. The report also showed that visitors who use the search bar are two to three times more likely to convert.
Note: Adding a search bar to your website isn't just enough. As soon as a person begins to type in the search bar, a list of suggestions should appear to put them in the right direction. You should also incorporate an auto-complete feature within the search function to improve the user experience of the shopper.
Optimize the checkout experience: Make it easy for shoppers to add items to the cart, review the cart, and checkout. It's best practice to add a shopping cart icon to the top of the page so that users can easily find the items they have saved to their cart.
4. Offer a guest checkout option
The checkout page is the most important step in the e-commerce process. It is at this point the sale is made or lost. To increase your conversions at this point, it's important that you offer users the best experience.
One of the ways you can improve the user experience is by offering a guest checkout option.
Most users would abandon their carts if they are required to create an account before they can make a purchase.
In fact, 34% of shoppers will walk away if there is no guest checkout option. What this means is that 1 in 3 customers will walk away if you do not have a guest checkout option.
The fewer steps a shopper has to take on your site, the higher the chances of them making a purchase.
This is a great approach to the checkout page from Lowes.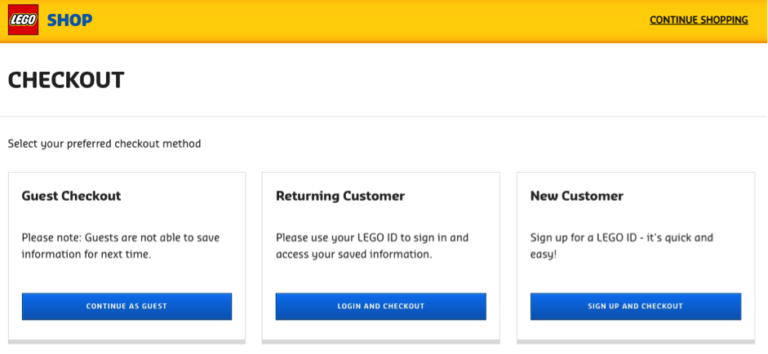 Other benefits of a guest checkout option include faster first time purchases, reduced abandoned carts, it's much easier for mobile users, and it gets shoppers straight into the payment forms.
Tip: You can still get visitors to register to your site. Instead of asking them to create an account before they make a purchase, add the option to create an account after the checkout process has been completed.
5. Improve the quality of your product images
Imagery has a strong role to play in e-commerce. The quality of your images plays a crucial role in convincing a shopper to make a purchase.
Why are images important?
Since customers can not touch or examine the product physically, images are the only way they can interact with the product. So, it's important that you optimize your product images.
Some of the benefits of high-quality product images include:
It grabs the attention of the shopper
Dramatically increase your click-through rate
Enhances the customer user experience
Reduces cart abandonment and increase sales
Increase customer trust and retention
Here are some ways you can improve your products images:
Use high-resolution images: Avoid using blurry or pixelated images. Low-resolution images reduce the user experience and make your business look unprofessional. Note that desktop and mobile devices have varying requirements for image resolutions. Put that into consideration when taking your pictures.
Show product images in different dimensions, angles, and perspectives: Show the shopper how the products will look in different perspectives and angles. This will help them in their purchasing decision.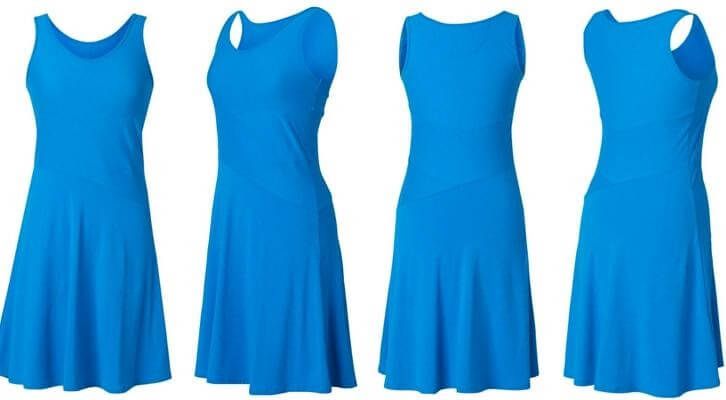 Crop intelligently: When cropping your product images, ensure that the product covers at least 85% of the image frame. Try to fill as much of the white space as possible. Users on desktop will find it difficult to view the image if the white space is significantly larger than the product itself.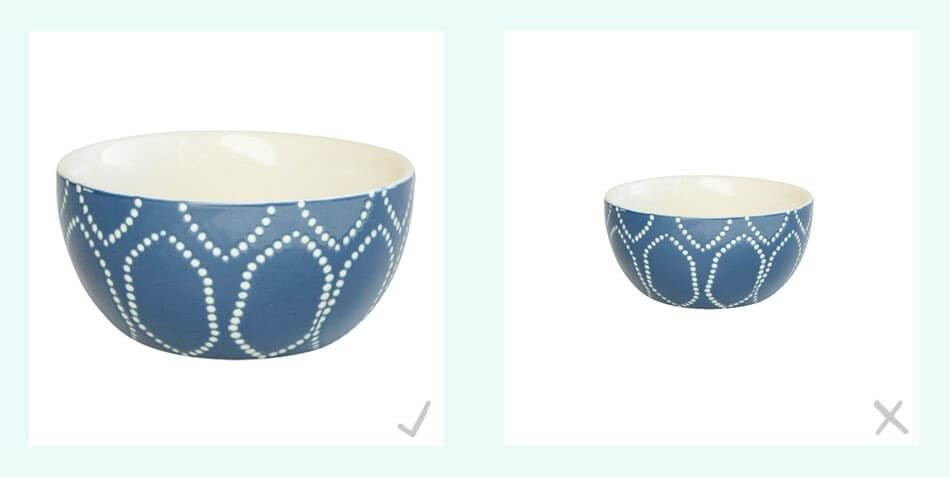 Have a clean and clear background: Avoid adding color or effects to the background of the image. The image frame should contain only the product itself without any other design.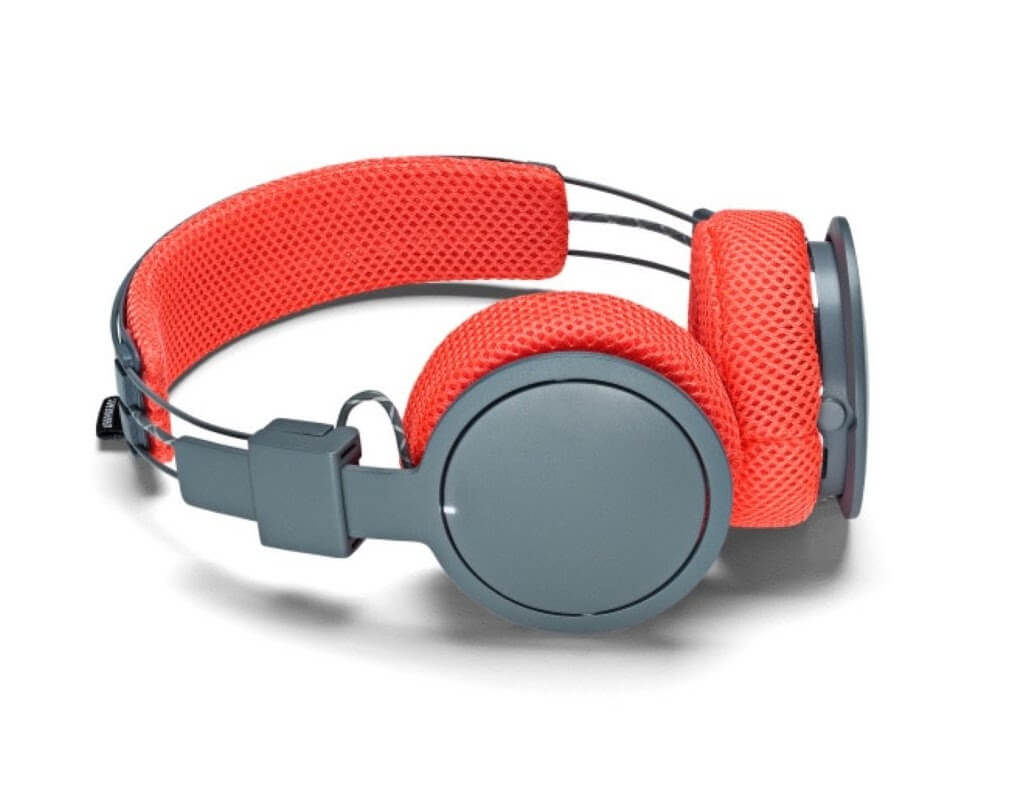 6. Increase your website speed
Did you know that 53% of visitors will abandon your site if it takes longer than 3 seconds to load?
Shoppers would avoid coming to your e-commerce website if it takes too long to load.
Look at the effects a single second delay can have on your website.
1-second delay decreases customer satisfaction by 16%.
1-3 second delays in load times increase the bounce rate by 32%
1 second delay reduces page views by 11%
1-second delay this is your conversion rates by 7%
These stats show how website speed can affect user experience and sales. If your website takes too long to load, customers will bounce and move on to your competitors.
It is important that you optimize your website for speed. The faster your website, the more positive the user experience. And when visitors have a smooth user experience on your site, they will spend a long time on it. The longer they stay, the more sales you can make.
7. Avoid unnecessary website design elements
Avoid adding unnecessary elements like automatic sliders, parallax scrolling, transparent buttons, and video background to your website design. While they might make your website look good, they will also make it bulky and slow it down.
When poorly done, they can also make it difficult for visitors to navigate through your site. Good UX is not about adding fancy design elements to your website. Your goal should be increasing functionality. Visitors should be able to move from one page to another on your site without any stress or distraction.
And since site speed and user experience are important SEO factors that affect the visibility of your website on search engines, these extra design elements are not worth it.
8. Offer different payment options
Offering your customers different payment options helps improve their shopping experience.
Customers like to have options. And the truth is that most customers will abandon the cart if they don't see their preferred payment option.
Which payment method should you add to your website?
There are over 200 different payment options to choose from. The good news is that you don't have to include all of them. Perform market research on your target audience to find out their preferred payment methods.
Some of the most popular payment methods include credit card, PayPal, Stripe, Alipay, and Payoneer.
Note: These payment options must be available for both desktop and mobile users.
9. Create a one-click checkout
Another way you can optimize your website is by adding a one-click checkout button directly on the product page.
Instead of the shopper going to the checkout page before they can make their purchase, they can buy the products directly on the product page.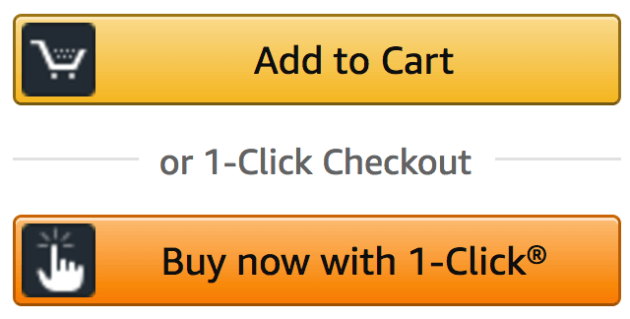 This strategy removes one more step from the buyer's journey. The more steps you can remove from the buyer's journey, the more positive the user experience.
10. Provide excellent customer service
One of the ways you can improve user experience is by providing excellent customer service.
In today's online world, e-commerce customer service is not just an option, it's a must. According to data from Microsoft, 95% of customers are loyal to brands with excellent customer service.
The keyword is "excellent".
Your goal should not be to just provide customer service. Bad customer service is worse than having none at all.
Poor customer service will ruin the customer experience and cause them to navigate away from your site.
If you want to increase your sales and customer retention, make it easy for customers to reach you. In fact, 21% of millennials are willing to pay more to businesses that excel at customer service.
One of the ways you can offer excellent customer service is by developing a multi-channel strategy. If you want to deliver quality customer service, do not depend on only one channel.
Developing a multichannel strategy means reaching out to your customers wherever they need you.
Do your customers prefer to be serviced via social media, calls, on-website support (FAQ or live chat), or emails?
Find out which channels they prefer and meet them halfway. Your goal should be to take the service to the customer and not them coming to you.
Tip: Make sure you respond to customer queries quickly. It is important you work on improving your average response times. You can use tools like chatbots to increase your average response time.
Conclusion,
Improving the e-commerce user experience comes with several advantages. Along with an obvious advantage like boosting your sales, better e-commerce user experience leads to reduced customer acquisition costs, increased customer happiness, reduced customer support cost, and repeat purchases.
If you're serious about boosting your ecommerce sales, then you should focus on improving the user experience.
This article helps you get started immediately.